New Delhi: Prime Minister Shri Narendra Modi flagged off Puri–Rourkela, the 2nd Vande Bharat Express for the people of Odisha through video conferencing at Bhubaneswar.
The Prime Ministerflagged off a total of nine Vande Bharat trains today via video conferencing. These new Vande Bharat trains are a step towards realising Prime Minister's vision of improving connectivity across the country and providing world class facilities to rail passengers. The new trains that were flagged off are:
Udaipur – Jaipur Vande Bharat Express
Tirunelveli-Madurai- Chennai Vande Bharat Express
Hyderabad –Bengaluru Vande Bharat Express
Vijayawada – Chennai (via Renigunta) Vande Bharat Express
Patna – Howrah Vande Bharat Express
Kasaragod – Thiruvananthapuram Vande Bharat Express
Rourkela – Bhubaneswar – Puri Vande Bharat Express
Ranchi – Howrah Vande Bharat Express
Jamnagar-Ahmedabad Vande Bharat Express
This Vande Bharat Express will cover the distance of 505 kms in 7 hours and 45 minutes from Puri to Rourkela and will reduce the average travel time by 02.40 Hrs. as compared tothe fastest train in this route i.e.Puri-HatiaTapaswini Express which takes 10.25 hours. The train will stop at Khurda Road, Bhubaneswar, Cuttack, Dhenkanal, Talcher Road, Angul, Rairakhol, Sambalpur City and Jharsuguda. Regular service of this train will commence from 27.09.2023 on both directions.
This new Vande Bharat Express train has more improved and enhanced features for the comfort of passengers. These features were introduced based on the feedback taken from passengers.This will connect Coastal, Central and Western Odisha Districts and will benefit the pilgrims, traders, students and tourists with a reduced travel time between Puri and Rourkela.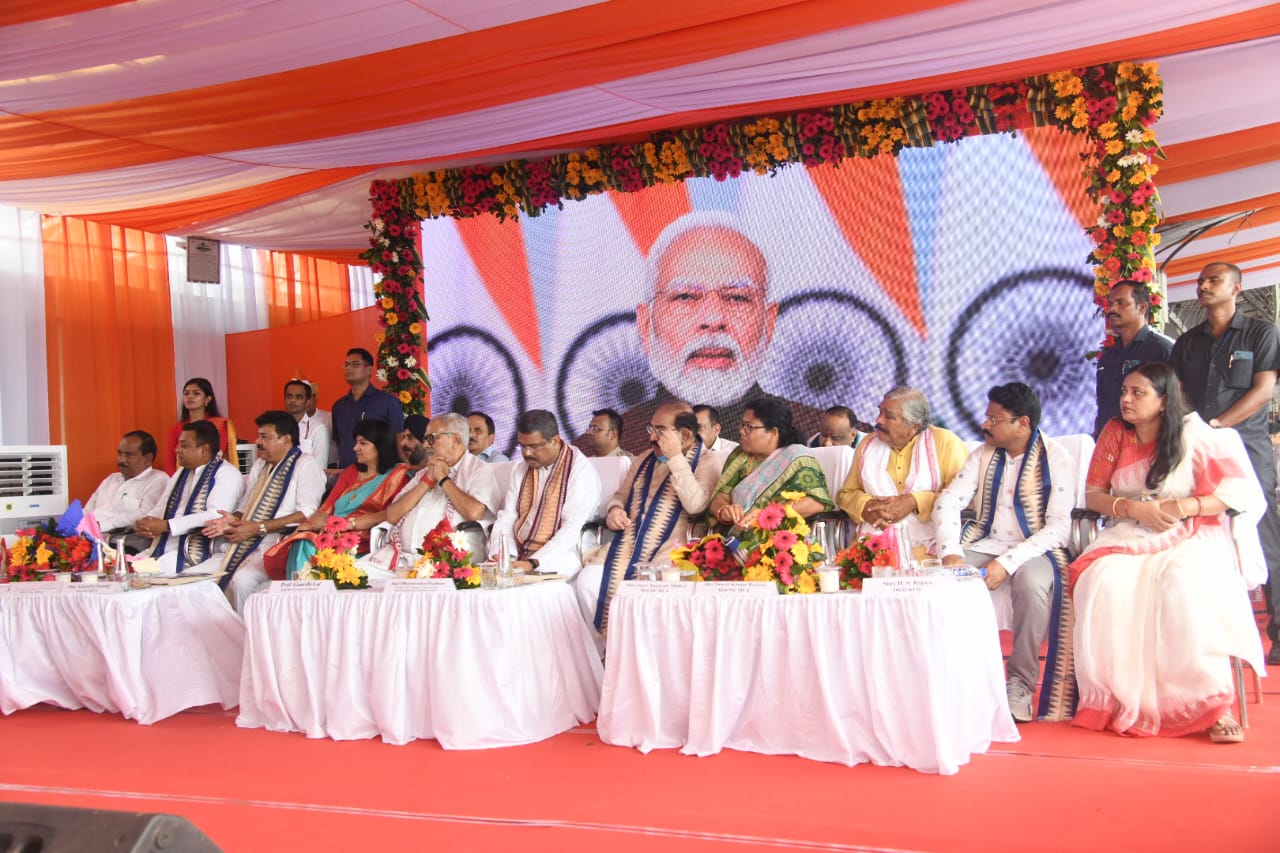 Prof. Ganeshi Lal, Governor of Odisha, Shri Dharmendra Pradhan, Hon'ble UnionMinister of Education and Skill Development & Entrepreneurship, Hon'ble MPs and MLAs were present during the occasion at Bhubaneswar Railway Station.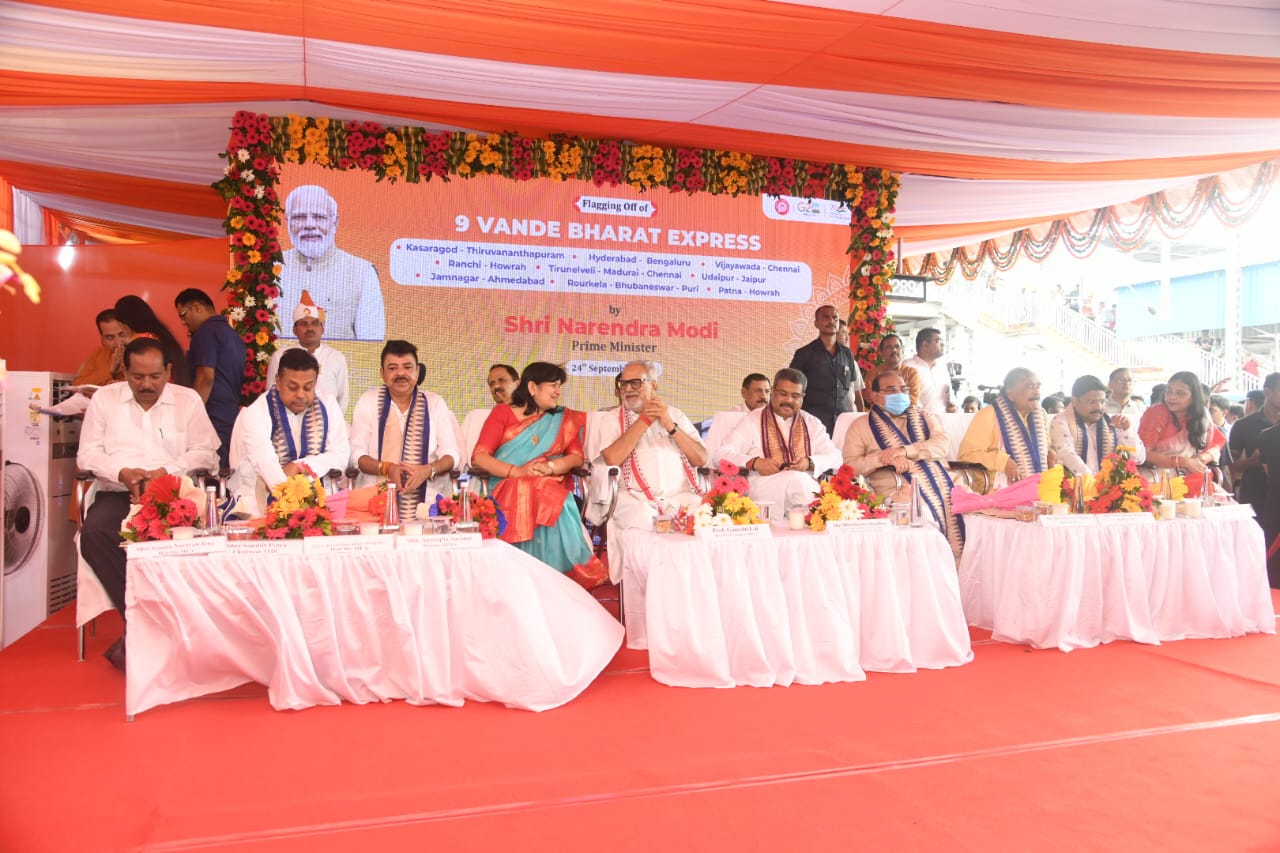 Stoppages & Timings:
Train No.20836 (Puri-Rourkela)
Stations
Train No.20835 (Rourkela-Puri)
0500
D
Puri
A
2140
0535 / 0540
A / D
Khurda Road
A / D
2105 / 2107
0600 / 0605
A / D
Bhubaneswar
A / D
2040 / 2045
0630 / 0632
A / D
Cuttack
A / D
2010 / 2012
0724 / 0726
A / D
Dhenkanal
A / D
1845 / 1847
0804 / 0806
A / D
Talcher Road
A / D
1813 / 1815
0814 / 0816
A / D
Angul
A / D
1800 / 1802
0925 / 0927
A / D
Rairakhol
A / D
1703 / 1705
1005 / 1010
A / D
Sambalpur City
A / D
1610 / 1615
1113 / 1115
A / D
Jharsuguda
A / D
1528 / 1530
1245
A
Rourkela
D
1410